Late harvest of grain in 2014 for the agriculture museum of Tiengemeten. It was a perfect day of hard wind and sunshine. – Late graanoogst in 2014 voor het Landbouwmuseum van Tiengemeten. Het was een perfecte dag met harde wind en zonneschijn.
The taste of fresh grain is the topic of this moment. – De smaak van vers graan is alleen te proeven op dit moment.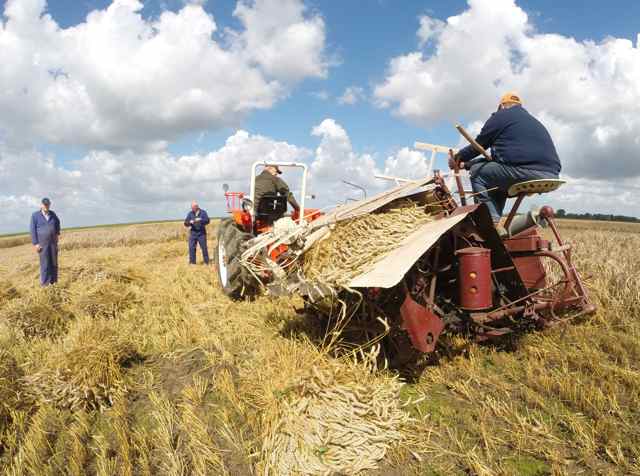 We do the harvest on the old fashion way with the Mc Cormick reaper-binder. – We deden de oogst op de ouderwetse wijze met de Mc Cormick zelfbinder.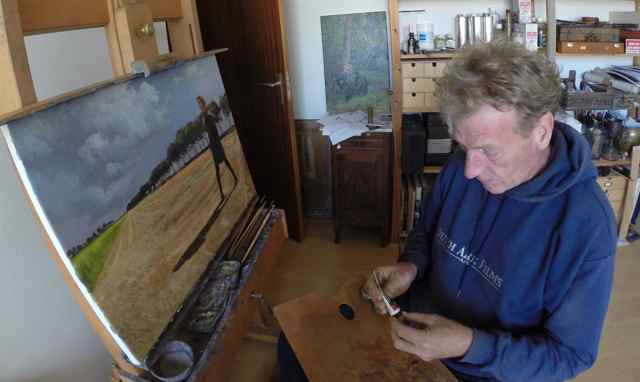 And now I'm back in the studio with my own farmland on vanvas. – En nu ben ik weer terug in het atelier met mijn eigen boerenland op doek.