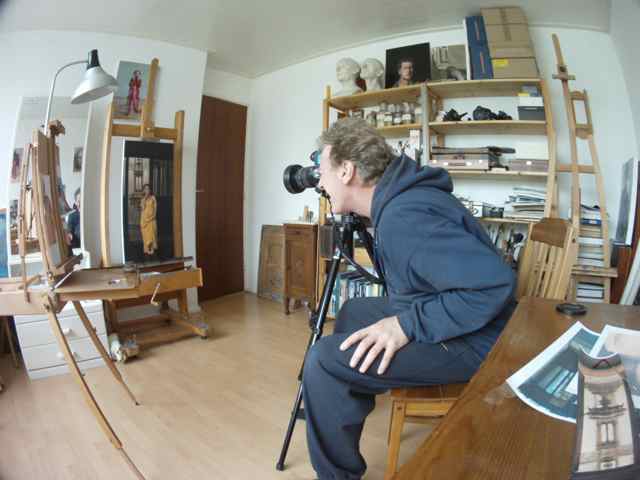 Het eerste schilderijtje dat uit mijn noodatelier komt is deze. Ik heb het de titel 'Nachtuil' meegegeven. Dit is weer een werk voor de serie 'Bredase schilderijtjes' waarin een typisch Breda's ding te zien is. De doopvont van de Grote Kerk.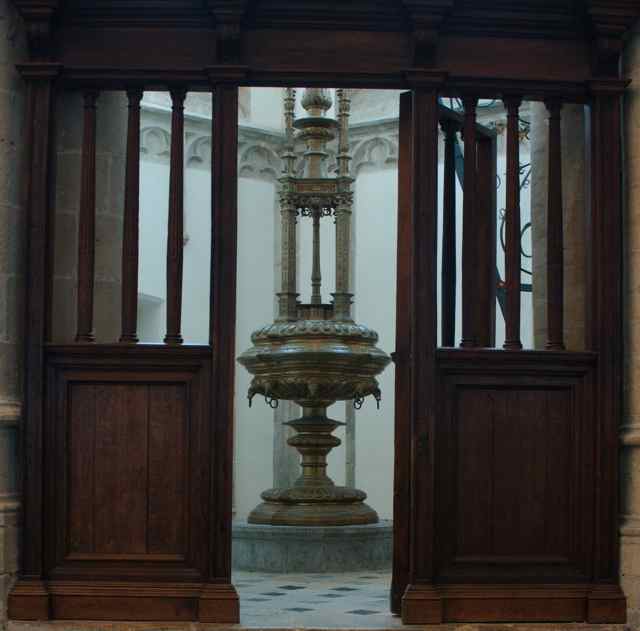 Dit monumentale kunstwerk staat in een hoekje van de Grote Kerk. Voor mij is dit zo'n typische magische plek in dit gebouw waar je zomaar een scène uit 'Lord of the Rings' op zou kunnen gaan nemen.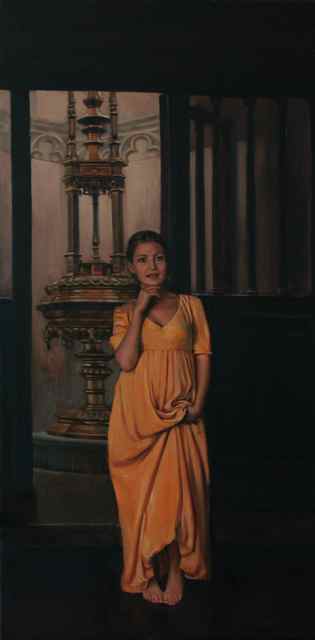 Nachtuil / Nightowl
Dit is een van de mysterieuze plekken in deGrote Kerk van Breda. Vooral 's-nachts. Het is de doopvont in een hoek van het oude mpnumentale gebouw. De meeste mensen zullen hier niet 's-nachts rondlopen, maar deze late bezoekster wel.
Ze heeft er een speciale reden voor, en ik vertel niet wat die reden is. Dat mag je zelf gaan ontdekken.
This is one of the mesterious places in the grand church of my city Breda. Specialy by night. It's the babtismal font in a corner of the old and monumental building. Most people won't be here by night but this late visitor will.
She's got a special reason for that, and I won't tell you why. You have to find out yourself.