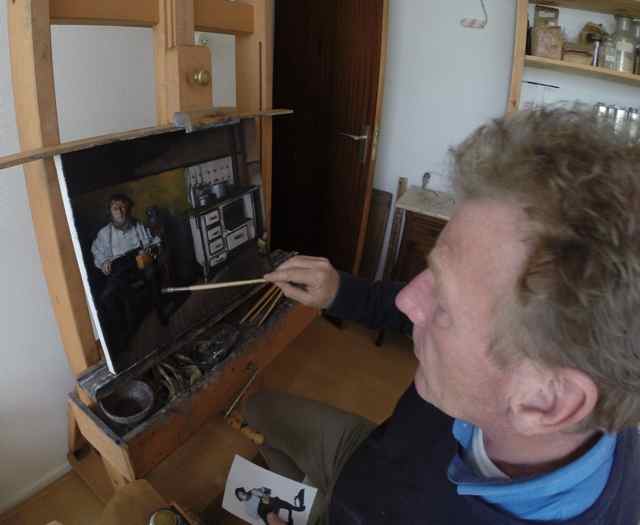 Portrait of Gijsbert Husson. He's one of the main characters in mij book/ghoststory. An Amish-like living Dutchman at the beginning of the 20st century. I decide to do some paintings for the book and also create all characters myself. So, if you ask yourself, who's that beard? It's me, with a beard. It 's like making a movie in oil on canvas.
Portret van Gijsbert Husson. Hij is een van de hoofdrolspelers in mijn boek/spookverhaal. Een Amish-achtige Hollander aan het begin van de 20-ste eeuw. Ik besloot een aantal schilderijen voor dit boek te maken en alle karakters in het verhaal zelf uit te gaan beelden. Dus, als je je afvraagt wie die baard is? Dat ben ik, met een baard. Het is een beetje film maken in olieverf op doek.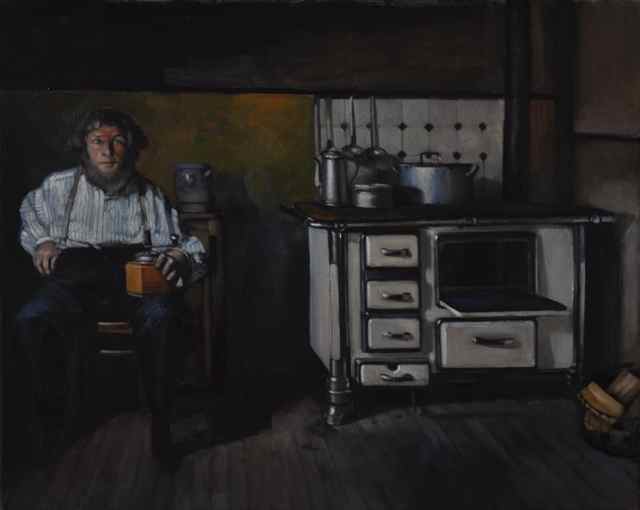 And, yes. Gijsbert is one of the two brothers in the earlier painting I made when they are driving their Ford model T through the dessert (see picture below). The man behind the windscreen. Theodor is the man behind the wheel.
En, ja. Gijsbert is een van de twee broers die ik eerder schilderde in hun T-Ford op het moment dat ze hiermee door de woestijn tuften (zie foto onder). De man achter de voorruit. Theodor bestuurt de kar.