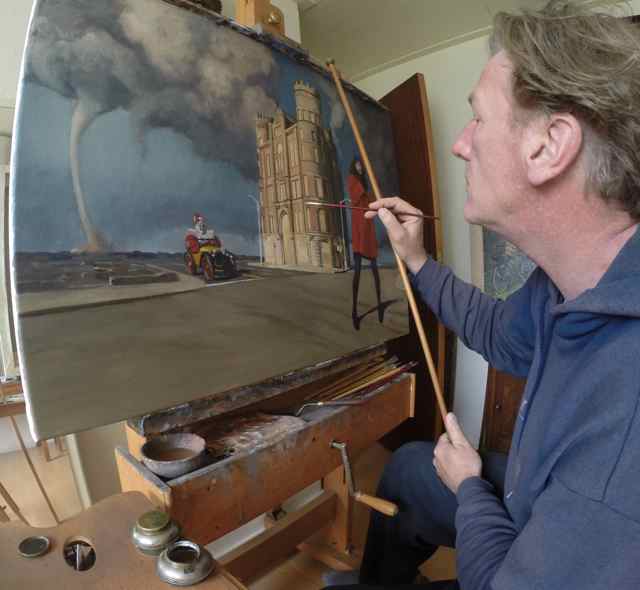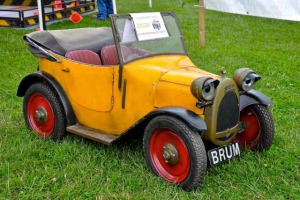 Meanwhile I make progress with my new painting 'Red alert'. It's a Willink-like setting, but with humor and more bright shades like red and yellow. Also in high contrast, like a real Willink-painting. The sky in the background wil get more darker than it is now. Most funny thing is that stupid clown in his clown car. Waiting for traffic that no more exist. That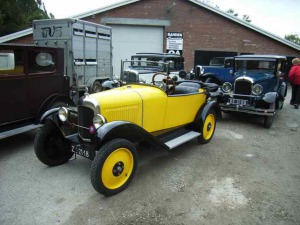 smal car is a mixture of an old toy-car I found on the internet and an old Citroën C2. These small cars realy exist. I saw people driving a mini model T Ford. See videos below.
Intussen werk ik verder aan 'Red alert'. Mijn nieuwe schilderij met een Willink-achtige setting maar voorzien van meer humor en kleur als de werken van Willink. De lucht op de achtergrond wordt nog veel donkerder en dreigender. Dat geeft extra contrast met de kleurigheid op de voorgrond. Vooral die stomme clown met zijn autootje vind ik verschrikkelijk leuk. Ik creëerde dat autootje uit twee voorbeelden. Een echte oude Cirtoën C2 en een klein kinderautootje die ik vond op internet. Dergelijke kleine autootjes bestaan ook echt. Ik vond een prachtig exemplaar van een miniatuur T-Ford, met een motortje. Die dingen werden eind jaren '50 gebouwd in Amerika door een bedrijf dat later gemotoriseerde grasmaaiers ging bouwen. Wat zou ik graag zo'n maf autootje willen hebben.
In de filmpjes hieronder kun je zien wat ik bedoel.