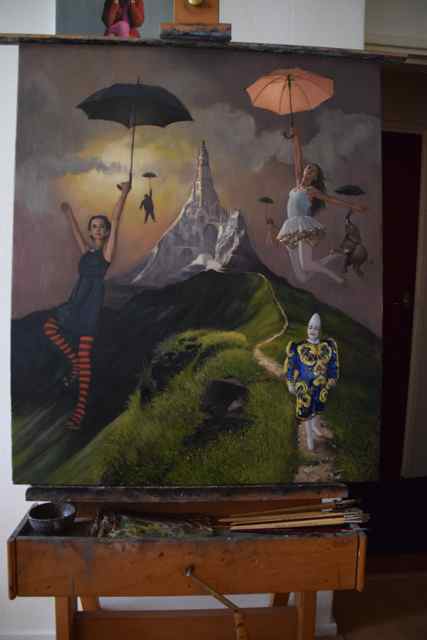 Afther a while the paintingwork is getting to it's end.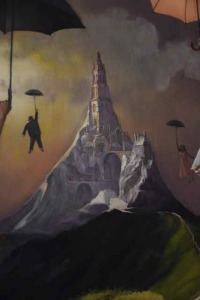 It was a long journey, but everything is on the canvas. Now I need to finnish it in all small details. Next week I will start to build the monumental frame (see drawing).
Na een hele tijd schilderen is het eind voor dit werk in zicht. Het was een lange reis maar alles staat er nu wel zo'n beetje op. Het is nu nog slechts een kwestie van afwerken in alle kleine details. Volgende week hoop ik het werk helemaal af te hebben zodat ik een begin kan maken met het bouwen van een monumentale lijst voor dit werk (zie tekening).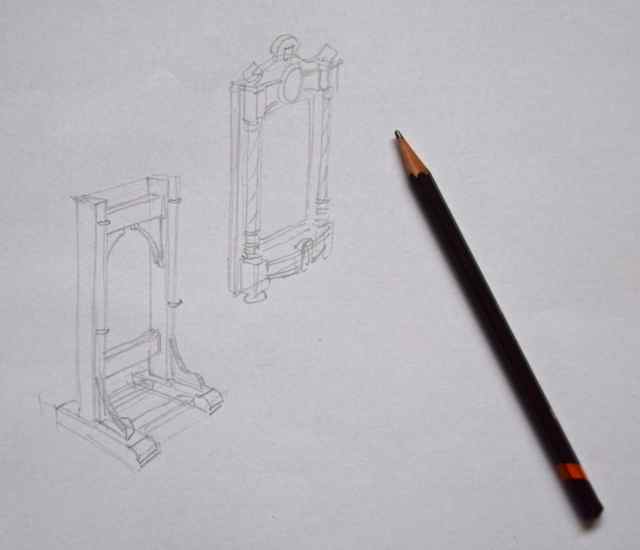 A frame with some special effects, and it's own standard, I'll show you later. – Een lijst met speciale effecten en een eigen standaard, waar ik je later meer over zal laten zien.